ChinaDivision Amazon Fulfillment Service
ChinaDivision helps the world-wide e-commerce sellers establish Amazon fulfillment centers in China, handle Amazon overseas/Hong Kong shipping, and expand business to China.
Amazon China Fulfillment Service
Amazon China (Amazon.cn) is the regional website of Amazon.com, its Global Store is the first choice for a lot of Chinese consumers to buy overseas products. Selling on amazon China is a good way to expand Chinese market. Currently, Amazon China owns over a million quality international products from ten thousand brands. ChinaDivision Amazon China fulfillment service help you get bonded warehousing service in Hong Kong, and fulfill orders from Amazon China.
Is Amazon China Fulfillment service for me ?
If you meet the following conditions, you may need ChinaDivision Amazon China fulfillment service.
●

I have my own brand.

●

I want to expand my business to China.

●

I want to sell my products on Amazon China.

●

I want to fulfill my orders in HK bonded warehouse.

●

I need a partner in mainland China to deal with exchange & refund.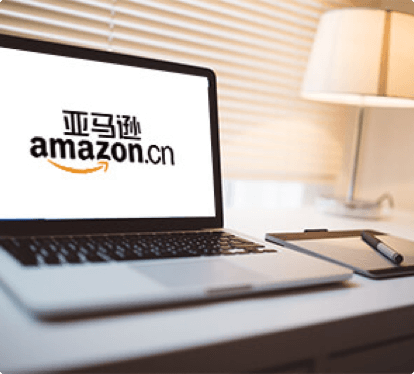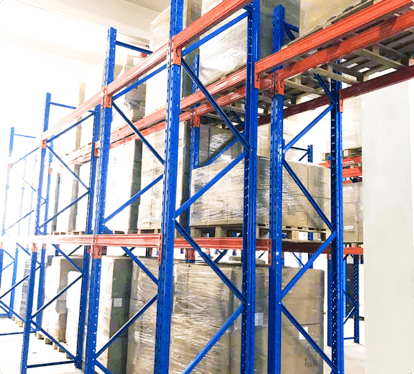 Why I need HK bonded warehouse?
●

Lower taxes. The big cargo are divided into small packages in Hong Kong before entering mainland China.

●

Better brand image. Consumers will see the packages are from Hong Kong, not mainland China.

●

Flexible shipping. The goods in Hong Kong can be transferred to overseas warehouse easily.
ChinaDivision Amazon China Fulfillment Service Process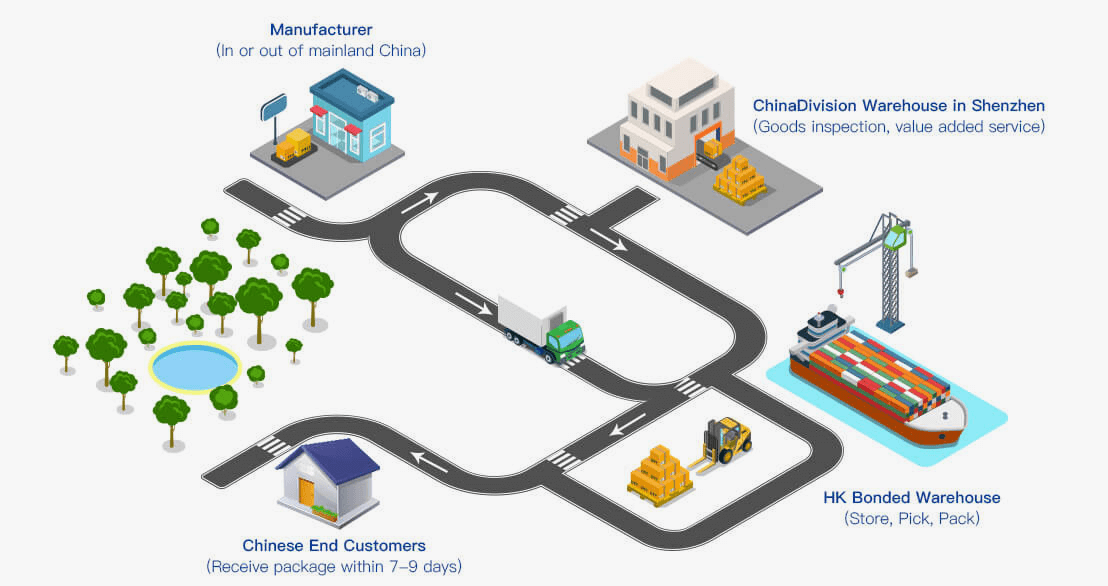 FBA Prep Service
ChinaDivision provides preparation service for FBA users. ChinaDivision FBA prep service help global e-commerce sellers ship from China to Amazon FBA warehouses in America, Canada, Europe, Australia, etc.
In order to meet the Amazon FBA packing requirements, we can do the operations including:
●

Goods reception & inspection.

●

Repacking..

●

Labeling

●

Value-added services.

●

Customs taxes & duties.

●

Shipping from China to Amazon FBA.
More Order Fulfillment Services Shipping from China
Professional Chinese Product Sourcing Agent Team
With the procurement capabilities of Chinadivision, you will have a professional team of experts who purchase products from China, building a good communication bridge for you. You will not need to come to China to have a detailed understanding of the production and quality issues of Chinese products, assist in judging and verifying the reliability of suppliers, find the most favorable prices in low-cost countries, solve cross-border procurement problems, save costs, and expand your business into new fields.
Get Started Now