Amazon Supply Chain: Automated Transportation Solutions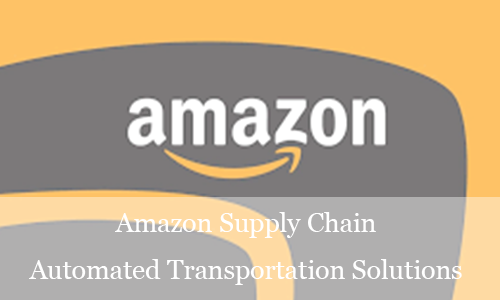 Amazon Supply Chain is a supply chain service launched by Amazon that helps sellers ship their goods directly from manufacturers to customers around the world
Amazon Supply Chain is a supply chain service launched by Amazon that helps sellers ship their goods directly from manufacturers to customers around the world. This is an end-to-end, fully automated supply chain service that significantly reduces shipping time and costs for sellers while increasing customer satisfaction. Amazon Global Supply Chain just launched in 2023, and it's an option worth considering for sellers who want to improve efficiency and reduce costs.
On September 13, 2023, Amazon announced the launch of the end-to-end supply chain service "Supply Chain by Amazon" at its annual conference "Amazon Accelerate 2023". This is an automated supply chain solution designed to help sellers quickly and reliably transport products from factories to consumers. It also integrates Amazon Global Logistics (AGL), Partner Carrier Program (PCP), and Amazon's warehousing distribution network ( AWD), Fulfillment by Amazon (FBA), Multi-Channel Fulfillment (MCF) and Buy with Prime and a series of services.
What are the other advantages of the automated supply chain launched by Amazon?
In addition to significantly improving supply chain efficiency, reducing transportation costs, keeping product inventory and transportation faster and more reliable, and effectively reducing sellers' overall costs, the automated supply chain launched by Amazon also has the following advantages:
Improved customer satisfaction: By establishing a large number of warehouses around the world, Amazon is able to make the goods purchased by users reach users within 24 hours or even less, thus significantly improving customer satisfaction.
Optimize inventory management: Through big data analysis technology, Amazon can gain an in-depth understanding of the market and consumers and provide important decision-making basis for supply chain optimization. This can help sellers better manage inventory and reduce backlogs and out-of-stock situations.
Improving logistics and distribution efficiency: Amazon's logistics model is highly automated. It uses technological means to improve the accuracy and precision of the warehousing logistics and distribution process. For example, using robots to locate, transport and obtain inventory information in the warehouse reduces the possibility of human errors. sex.
If you need more information, you can check the relevant content on Amazon's official website
Amazon Logistics Supply Chain is the backbone of Amazon's global retail operations, providing a seamless and efficient system for sourcing, storing, and delivering products to customers worldwide. This comprehensive supply chain solution enables sellers to tap into Amazon's vast distribution network, ensuring that products remain in stock and are delivered faster and more reliably.
Amazon Logistics Supply Chain handles the complexities of international shipping, including customs clearance and land transportation, making it easier for sellers to expand their reach across borders. With this integrated logistics service, sellers can focus on product quality and business growth, while Amazon takes care of the logistics, resulting in cost savings and accelerated delivery speeds.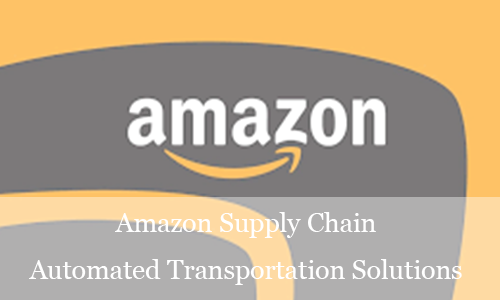 In what ways does Amazon's automated supply chain improve logistics efficiency?
Warehouse management: Amazon uses automated storage systems and robotics to automatically manage warehouse space, personnel and resources, and quickly and flexibly adjust warehouse space, thus improving warehousing efficiency.
Cargo location management: Amazon's cargo space management system intelligently manages goods in a refined manner, records storage location, specifications, quantity and other information of goods, and updates inventory status in real time through terminal devices, improving order processing efficiency.
Scheduling algorithm: Amazon uses a scheduling algorithm to reasonably arrange trucks and time by predicting order volume, product type, customer demand and other information, thereby improving distribution efficiency and reducing costs.
Optimize transportation routes: Amazon's logistics system can reduce transportation time and costs and improve customer satisfaction by predicting and optimizing transportation routes.
Innovation points in Amazon's automated supply chain
Robot application: Amazon uses a large number of robots within distribution centers and warehouses to move and pick goods. These robots can complete tasks quickly and efficiently, thereby improving overall logistics efficiency.
Automated delivery: Amazon has developed an automated delivery system that delivers packages to customers without human intervention. This automation technology reduces costs and increases customer satisfaction.
Augmented reality: Amazon has also developed augmented reality (AR) applications to help warehouse workers quickly locate items and pick items for shipping. This technology helps increase the speed and accuracy of order fulfillment.
In addition, Amazon's automated supply chain also includes the application of machine learning algorithms that can help predict customer demand and optimize inventory levels, thereby further reducing costs.
Recommend 3 amazon outsourcing supply chains
Chinadivision:
Service: Chinadivision offers comprehensive outsourcing order fulfillment services tailored for Amazon sellers.
Benefits: They specialize in handling order processing, warehousing, shipping, and inventory management, allowing sellers to focus on product quality and business growth. With their expertise, Chinadivision can efficiently manage the entire fulfillment process.
Fulfillment by Amazon (FBA):
Service: FBA is Amazon's own fulfillment service, where sellers store their products in Amazon's fulfillment centers. Amazon takes care of packing, shipping, and customer service.
Benefits: FBA can be a convenient option for sellers, especially if they want to tap into Amazon's vast customer base and take advantage of Amazon Prime benefits, such as fast and free shipping for Prime-eligible products.
ShipBob:
Service: ShipBob is a third-party logistics (3PL) provider that offers warehousing, order fulfillment, and shipping services.
Benefits: ShipBob integrates with Amazon and other e-commerce platforms, providing multi-channel fulfillment solutions. They offer warehousing across various locations, ensuring faster delivery times and lower shipping costs for Amazon sellers.
Amazon Supply Chain empowers sellers to leverage Amazon's cutting-edge logistics, fulfillment, and shipping expertise. This results in improved product availability, faster and more dependable shipping, and substantial cost savings.
Through Amazon logistics and Supply Chain, inventory is sourced from global manufacturing facilities, seamlessly crossing international borders with Amazon managing customs clearance and land transportation. This inventory is stored efficiently in bulk, and the service ensures seamless replenishment between the Amazon platform and other sales channels. Ultimately, Amazon takes care of the logistical intricacies, allowing sellers to concentrate on delivering top-quality products, expanding their businesses, and experiencing reduced expenses and quicker delivery times.
Popular questions about Amazon Supply Chain
Can I track my package through a third-party shipping provider?
Yes, you can track your package through a third-party logistics company. When choosing a third-party logistics company, you want to make sure they can provide reliable tracking services so you know the location and status of your package in real time.
How do third-party carriers handle fragile packages?
Third-party carriers usually take some measures to protect fragile packages, such as using shock-proof materials and increasing the strength of outer packaging. In addition, they may also perform special marking and handling of fragile items to ensure they are properly cared for and protected during transportation.
What should I do if the third-party shipper's delivery address is wrong?
If the third-party shipper's shipping address is wrong, you can contact the seller or logistics company to correct it. If the shipment has already been sent, you can contact the logistics company to find out if the shipment can be intercepted and the address corrected. If the shipment has arrived at the wrong address, you can contact your local logistics company or courier for assistance, and they may be able to provide pickup or re-delivery services.
Why do you need Amazon dropshipping?
Amazon's shipping service can help sellers solve warehousing, order processing, shipping and other problems, allowing sellers to focus more time and energy on sales and product development, improve efficiency and reduce costs.
What are the benefits of choosing Amazon dropshipping?
As your business grows, you can handle increased order volumes without the limitations of managing physical inventory. Manage your business from anywhere with an internet connection. You don't have to deal with physical inventory, warehouse management, or shipping logistics.