5 Ways to Reduce Product Returns with 3PL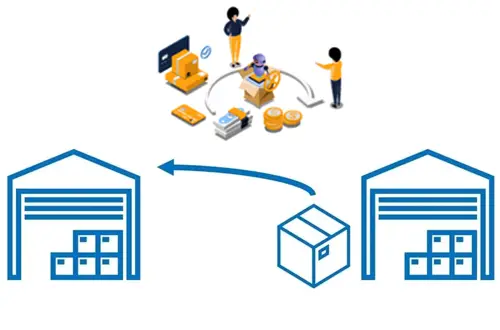 Are you still worried about whether returns processing is efficient and transparent? Come and see how optimizing order returns through 3PL can improve efficiency and enhance customer satisfaction
In today's e-commerce environment, order returns management has become an important part of the customer experience. When customers buy a product that doesn't meet their expectations or has problems, they often choose to return it.
However, the process of handling returns can be complicated and lead to customer dissatisfaction and unnecessary costs. The impact of returns services on e-commerce businesses cannot be overstated, as it influences customer satisfaction, operational efficiency, and the overall bottom line.
As online shopping continues to surge in popularity, so does the inevitable uptick in return requests. While a robust returns policy is crucial for customer trust, the operational challenges associated with managing returns can be daunting for e-commerce retailers. This is where the role of third-party logistics (3PL) providers comes into play, offering a lifeline to businesses navigating the complex waters of returns management.
Streamlining the Returns Journey
Optimizing the returns process through a 3PL provider is a strategic move that directly impacts customer satisfaction. Clear and easily accessible returns policies set the stage for a positive customer experience, but it's the efficiency of the returns journey that truly leaves a lasting impression.
Embracing Automation for Efficiency
One key strategy in handling returns seamlessly is the integration of automated systems. Implementing technology that allows for swift returns initiation, tracking, and processing not only reduces manual errors but also accelerates the overall speed at which returns are managed. This automation not only benefits the customer by expediting their refund or exchange but also enhances the operational efficiency of the e-commerce business.
Centralization and Integration
A pivotal aspect of optimizing returns management is centralization. Concentrating the returns process at a dedicated 3PL facility ensures better control and faster processing. Integration between the e-commerce platform and the 3PL's systems in real-time further enhances the efficiency of returns management. This synergy allows for seamless data sharing, minimizing processing times and improving overall accuracy.
Turning Challenges into Opportunities
Returns management is not just about dealing with the aftermath of a customer's change of heart. It's an opportunity for e-commerce businesses to turn challenges into positive customer interactions. Companies can efficiently track and authorize returns, ensuring that the process is not only smooth for the customer but also well-managed from a logistical standpoint.
The Power of Customer Communication
Proactive communication is key in the returns journey. Keeping customers informed at each stage of the process not only manages their expectations but also enhances the overall experience. Transparency in the returns process builds trust, fostering a positive relationship between the customer and the e-commerce brand.
E-commerce businesses must remain agile, adapting their strategies to meet the evolving demands of their customer base.
As returns become an integral part of the e-commerce landscape, embracing the services of a 3PL provider is a strategic move that can significantly impact the success and sustainability of online businesses. By focusing on automation, centralization, and continuous improvement, e-commerce retailers can navigate the returns landscape with finesse, turning challenges into opportunities for growth and customer loyalty.
What are the losses caused by product returns to e-commerce costs?
Refund cost
The company loses profit opportunities and may lose customers.
transportation cost
A company that offers free shipping and returns to take care of customers' shipping costs.
product disposal costs
Returned products must be inspected and then resold, liquidated, or discarded. If products are liquidated, the company loses money because the products must be sold for less than their original value. In the worst case scenario, the project will be scrapped and the cost will not be recouped.
5 Ways to Reduce Product Returns
Provide detailed product images
Make sure you're showing off the look of your product in the most accurate way possible. Use 360-degree product images to provide customers with a full view of your product, especially when you need to showcase furniture or technology products. If such an image is not available, try to provide an image that can be zoomed in to see close-up details. And make sure these images are displayed clearly on mobile devices, because there are often more ordering opportunities on mobile terminals than on desktop computers.
Use video to showcase products
While pictures are effective, videos can provide a clearer picture of your products, especially in product categories that customers pay high attention to, such as electronics, clothing, etc. Clothing can show off a model's upper body; household appliances or electronics can show how the product is used.
Pay attention to customer feedback
Customer reviews and feedback are the best way to learn about your product and how to improve it. Reviews can give you more ideas for describing your product and help you spot possible problems with your product. This situation should not be avoided, but customers should be encouraged to provide feedback. Returns and exchanges should provide the customer's description of the problem, such as the size of the product not being as expected or not as advertised. Additionally, you can use discount coupons or freebies to encourage customers to leave reviews.
Correct packaging method
Proper packaging methods play a key role in avoiding returns as they help prevent items from being damaged or broken. Please make sure that the packaging material you use can protect the product from external impacts. Also, make sure the product information on the packaging matches the product inside the packaging.
clear delivery deadlines
When customers view product pages, please indicate the approximate delivery time of their order. This is especially important for products that require customization. Please also pay attention to the logistics situation on weekends and holidays. Providing customers with the ability to select a specific delivery date, even if they have to pay additional shipping costs, can improve the customer experience.
How should the return process be optimized with third-party service providers?
Establish effective communication channels
Establishing good communication channels with 3PL is key to optimizing the order returns management process. Make sure both parties are clear on the details of the returns process, including return policies, processing times and fees. At the same time, establish a quick response mechanism so that problems can be solved quickly when they arise.
Simplify returns process
Streamlining the returns process can help improve customer satisfaction and reduce costs. By streamlining the returns process, including eliminating unnecessary steps and providing clear guidance, you can make it easier for customers to complete returns. At the same time, customers are provided with convenient online return application and tracking services to further simplify the process.
Establish standardized operating procedures
Cooperate with 3PL to establish a standardized return operation process. This includes uniform return acceptance standards, sorting and storage methods, and reuse or recycling measures. By standardizing operations, you can ensure consistency and predictability in returns processing.
Chinadivision is a reliable and efficient service provider that can ensure that products can be safely and accurately returned to the location you specify, and that the entire process is reliable without any errors or omissions.
Transparent fees and service fees so you can always evaluate whether they fit within your budget.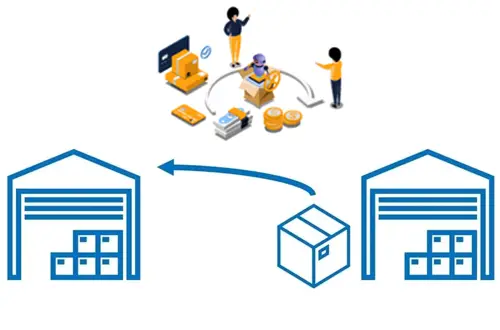 During the return process, Chinadivision can provide convenient and fast customer service support, including the ability to easily submit return applications, obtain timely responses and solve problems. Provides 24/7 customer service support to help you at any time.
When submitting return applications and processing return data, measures will be taken to protect your privacy and data security to ensure that personal information will not be leaked or misused.
Through Chinadivision's order fulfillment returns processing service, the efficiency and accuracy of returns processing can be effectively improved, and manual intervention and error rates can be reduced. Ensure the returns process is smoother, more efficient and more reliable through the use of advanced technology tools and automated systems.
Here are some popular questions and answers about order return processing:
Q: How long does it take to process a return and receive a refund?
A: The processing time for returns varies by retailer. Once the returned item is received, it may take anywhere from a few days to several weeks for the refund to be processed. Check the retailer's policy or contact customer service for an estimate.
Q: What should I do if my return is taking longer than expected to process?
A: If your return is taking longer than expected, contact customer service for assistance. They can provide updates on the status of your return and address any concerns you may have.