Shipping from China to Us Cheapest Way to Ship Packages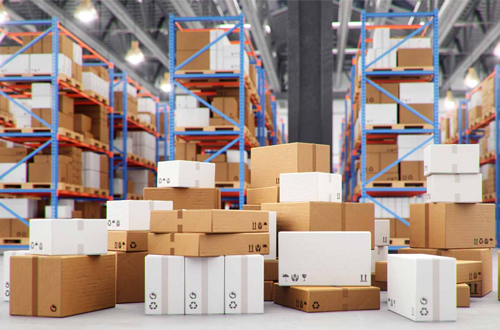 Ready to ship a package from China to the United States? Overwhelmed by the many shipping options? Learn about the cheapest ways to ship large and small parcels across borders
Shipping packages internationally involves a series of critical steps, and at the heart of this process is the packaging itself. Picture this: your carefully crafted product or thoughtful gift embarks on a journey, navigating through various modes of transportation, customs checks, and potentially unpredictable environmental conditions. The key to its safe arrival?
The cheapest way to ship packages from China to the United States depends on various factors, including the size and weight of the package, the shipping method chosen, and any additional services required.
Cheapest way to ship a package
1. Postal Services
China Post This is the national postal service of China. It offers a range of services, including ePacket, which is a cost-effective option for small packages weighing less than 4.4 pounds (2 kg). However, it may take several weeks for delivery.
EMS (Express Mail Service) EMS is a faster postal service that provides international express delivery. While it is faster than standard China Post, it may be more expensive.
USPS (United States Postal Service) Once the package arrives in the US, it will be handled by USPS. Some packages may qualify for First-Class Package International Service, which is a more economical option for smaller items.
2. Courier Services
DHL, FedEx, UPS These international courier services offer faster and more reliable shipping options but tend to be more expensive than postal services. They are suitable for time-sensitive shipments or valuable items.
3. Freight Forwarders
For larger shipments, you may consider using a freight forwarder. Freight forwarders can help you arrange sea or air freight, and they often offer competitive rates for bulk shipments.
4. ePacket
ePacket is a service offered through China Post that is designed for small and lightweight packages. It's often used for e-commerce shipments. While it may not be the absolute cheapest, it's cost-effective for smaller items.
5. Bulk Shipping
If you are dealing with larger volumes of goods, you might consider bulk shipping options, such as sea freight or air freight. These options can be more economical for larger shipments but may take longer.
When choosing a shipping method, consider factors such as shipping time, package size and weight, tracking capabilities, and your budget. It's also important to be aware of any customs duties or taxes that may apply to your shipment.
To get the most accurate and up-to-date information on shipping rates and options, it's advisable to contact shipping carriers directly or use online shipping calculators provided by postal services and chinadivision. Additionally, consider consulting with a freight forwarder for more personalized advice based on your specific shipping needs.
How much does it cost to ship a package from China to the United States?
The cost of shipping a package from China to the United States varies widely and depends on a variety of factors, including shipping method, package size and weight, delivery speed, and any additional services or insurance you may need.
For small packages under 4.4 pounds (2 kilograms), using a service like ePacket or China Post is relatively cheap, usually $10 to $30 or more.
EMS is faster than standard postal service, but more expensive. Fees range from $20 to $80 or more, depending on the weight and size of the package.
Express services (DHL, FedEx, UPS) are faster and more reliable, but more expensive. Shipping costs for these couriers range from $50 to several hundred dollars, depending on size, weight and delivery speed.
If your shipping volume is larger, you can choose air freight. Air freight costs vary widely depending on the weight and volume of your shipment. Air freight typically costs hundreds to thousands of dollars.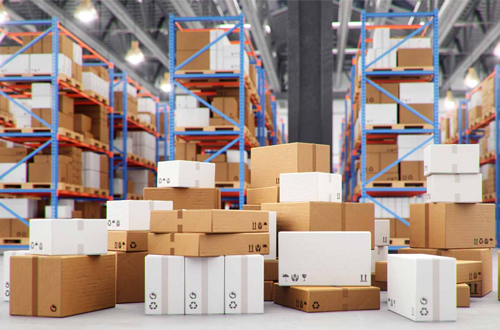 For larger shipments, ocean shipping is often the most cost-effective option. However, its shipping time is longer. Ocean shipping costs range from a few hundred dollars to several thousand dollars, depending on quantity and destination.
Actual shipping charges may vary based on the specific details of your shipment. Shipping companies and freight forwarders often provide online calculators or customer service representatives who can give you a more accurate quote based on your specific requirements.
In order to obtain the most up-to-date and accurate pricing, it is recommended to contact the chinadivision carrier or freight forwarder directly and provide details about your shipment, including dimensions, weight, destination, and any other services required.
How should packaging be handled for international shipping?
Proper packaging is crucial when shipping items internationally to ensure that they arrive at their destination in good condition.
Use strong and durable materials for packaging, such as corrugated cardboard boxes, bubble wrap, packing peanuts, and foam. Make sure the materials are appropriate for the weight and fragility of the items being shipped.
For fragile items, consider double boxing. Place the fragile item in a smaller box, surrounded by cushioning material, and then place that box inside a larger box with additional padding.
Use Adequate Cushioning, fill empty spaces in the box with cushioning material, such as bubble wrap or packing peanuts, to prevent items from shifting during transit. This helps absorb shocks and protects against damage.
Wrap individual items with bubble wrap or other protective materials, especially if they are delicate or breakable. This provides an extra layer of protection.
Seal all seams and openings of the box securely using high-quality packaging tape. Make sure the box is well-sealed to prevent accidental openings during transit.
Clearly label the package with the recipient's name, address, and contact information. Include your return address as well. Ensure that the labels are securely attached and won't be easily damaged during shipping.
For international shipments, you'll need to provide customs documentation. Complete the required forms accurately and include them in an easily accessible pouch on the outside of the package. This typically includes a commercial invoice, packing list, and any other required documents.
If your package will be exposed to extreme temperatures or moisture, take appropriate measures to protect the contents.
Strengthen weak points in the package, such as corners or seams, with additional tape or reinforcing material to prevent damage.
Use a box that is appropriate in size for the items being shipped. Avoid using oversized boxes, as they may be more prone to damage.
By taking these steps, you can increase the likelihood that your international shipments arrive safely and intact. Additionally, check with chinadivision for any specific packaging requirements or guidelines they may have for international shipments.
How to choose the cheapest way to ship different packages?
Cheapest way to ship small packages
For small packages from China, ePacket is often an economical option, especially for lightweight items. USPS First-Class Package International Service: In the United States, USPS provides cost-effective international shipping for small packages.
E-commerce provides international shipping solutions for small parcels at competitive prices. FedEx offers a variety of international shipping options, and its Economy service can be cost-effective for smaller packages.
You may also consider using a freight consolidator to consolidate shipments to negotiate better prices. For example services like chinadivision or shopv.
The cheapest way to ship large packages
For shipments of large but not full container loads, LTL freight may be cost-effective. Carriers charge fees based on the space your shipment takes up.
But if your shipment is larger, it's more cost-effective to ship by FCL than by air.
While generally more expensive than the postal service, DHL Express can offer competitive pricing for larger and time-sensitive shipments.
Work with a freight forwarder to explore various shipping options. They can help you find the most cost-effective solution based on your specific requirements. This is the method chosen by most large parcels.
General cost-saving tips
Compare rates
Get quotes from multiple carriers and compare rates for small and large packages.
Use packaging wisely
Efficient packaging can reduce the volumetric weight of goods, potentially reducing costs.
Negotiate with the carrier
If you frequently ship large quantities, consider negotiating rates directly with the carrier or using a third-party logistics provider.
Consider transportation time
Slower shipping options, such as ocean freight, are often more economical than express services.
Please be sure to check with your specific carrier or shipping service for the most accurate and up-to-date pricing. Shipping charges may vary based on origin, destination and current market conditions.
How long does it take for a package from China to arrive in the United States?
Generally speaking, air freight is much faster than sea freight. Express delivery usually takes 4 to 7 days. Air freight is much like express freight. However, your regular air shipment will not be prioritized because you are not paying the extra fee. Shipping times for air freight vary greatly. Anywhere between 7 and 15 days. If you choose sea transportation, it may take longer. If you are not in a hurry to ship, you can choose this method of transportation to reduce costs.
How to track a package from China?
To track packages from China, you will need to obtain a custom alphanumeric tracking code from the order page. Use tools provided by third-party shipping service providers to understand and track shipments.