Customer Review Information for Chinadivision in 2023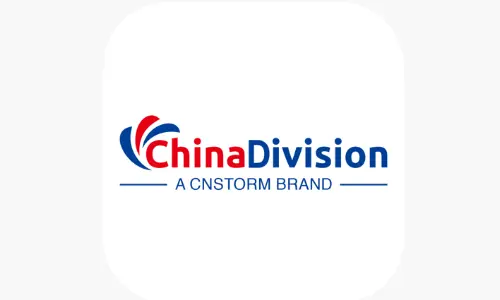 In various Chinadivision reviews, users consistently highlight the company's exceptional services in order fulfillment and international logistics
At ChinaDivision, we pride ourselves on delivering top-notch order fulfillment services and seamless international transportation logistics. Don't just take our word for it – let our users share their experiences and insights into the exceptional value we provide.
2023 Users Speak Out on ChinaDivision's Order Fulfillment and Logistics Excellence
The editor has gathered the most recent Chinadivision reviews for the year 2023. We trust that this updated information will prove valuable to you.
1. Efficiency at Its Best
Oliver Reynolds Comment: "ChinaDivision's order fulfillment is lightning-fast! Our products were picked, packed, and shipped in record time."
Whether you're a small business or a large enterprise, efficiency is the key to success. Our users appreciate the speed and accuracy of our order fulfillment processes.
2. Global Reach, Local Touch
Isabella Harper Reviews: "Navigating international logistics has never been this easy. ChinaDivision's global network ensures our products reach customers worldwide with ease."
Our commitment to providing a robust international transportation infrastructure resonates with users who value a global reach while maintaining a personalized, local touch.
3. Transparency Matters
Leo Mitchell Comment: "What sets ChinaDivision apart is their transparency. From order processing to shipping, I'm always in the loop with real-time updates."
Transparency builds trust. Our users appreciate being informed every step of the way, creating a seamless and transparent fulfillment experience.
4. Custom Solutions, Happy Clients
Grace Thompson Comment: "ChinaDivision doesn't offer one-size-fits-all solutions. They tailor their services to our specific needs, resulting in happy clients and repeat business."
We understand that every business is unique. By providing customized solutions, we empower our users to meet their specific requirements and exceed customer expectations.
5. Reliable Support
Bennett Review: "ChinaDivision's customer support is top-notch. They're responsive, helpful, and always ready to assist with any queries or concerns."
A dedicated support team is crucial in the world of order fulfillment. Our users find comfort in knowing that assistance is just a message or call away.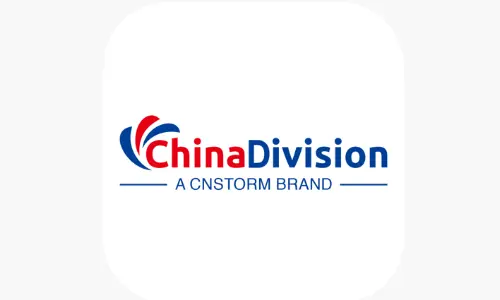 "At ChinaDivision, our users' satisfaction is our greatest achievement. Their comments speak volumes about the quality, efficiency, and reliability of our order fulfillment services and international transportation logistics. As we continue to evolve, we're committed to exceeding expectations and providing unparalleled support to businesses worldwide."
What are the outstanding advantages of chinadivision?
Efficient Order Fulfillment
ChinaDivision is recognized for its efficient and timely order fulfillment services. Their streamlined processes ensure that products are picked, packed, and shipped promptly, contributing to a positive customer experience.
Global Logistics Network
The company boasts a robust international logistics network, facilitating the smooth transportation of products worldwide. This global reach is particularly advantageous for businesses looking to expand their market presence globally.
Transparency and Communication
ChinaDivision places a strong emphasis on transparency and communication. Clients often appreciate the real-time updates and visibility into the order fulfillment process, fostering trust and confidence.
Customized Solutions
The ability to tailor services to the specific needs of clients is a notable advantage. ChinaDivision offers customized solutions, recognizing that different businesses have unique requirements. This flexibility contributes to client satisfaction.
Responsive Customer Support
A responsive and helpful customer support team is a standout feature of ChinaDivision. Clients value the availability of support when needed, ensuring that any queries or concerns are addressed promptly.
To stay updated on ChinaDivision's latest quotations and information about value-added services, please reach out to us via the official ChinaDivision website. This ensures that you receive the most recent updates promptly.
Common questions you may have and find answers to in reviews include
Q: How efficient is Chinadivision in processing orders?
A: Chinadivision is widely acknowledged for its efficiency in processing orders. Users frequently praise the company for its swift and timely order fulfillment services. Positive reviews often highlight Chinadivision's ability to process and fulfill orders in a prompt manner, contributing to a positive overall experience for businesses relying on its services. This efficiency is a key factor that attracts users seeking reliable and timely order fulfillment solutions for their businesses.
Q: How extensive is Chinadivision's international logistics network?
A: Chinadivision's logistics network includes a variety of transportation methods such as sea transportation, air transportation, land transportation and express delivery. It has established long-term cooperative relationships with many well-known shipping companies, airlines, trucking companies and express delivery companies around the world to provide customers with reliable logistics services. It also provides a series of value-added services, such as customs declaration, warehousing, sorting, packaging and distribution, etc. to meet the needs of different customers
Q: Does Chinadivision provide transparent and real-time updates throughout the order fulfillment process?
A: Chinadivision has an advanced logistics information system that tracks order status and provides real-time updates. Customers can check the order status at any time through Chinadivision's website to learn about the order's transportation progress and other related information.
Q: Can Chinadivision tailor its services to meet specific business needs?
A: Its services can be customized to meet specific business needs, whether it is shipping method, packaging requirements, shipping address or delivery time, Chinadivision can adjust and tailor it to the needs of its customers.