Fulfillment of Successful Coffee Grinder on Kickstarter Platform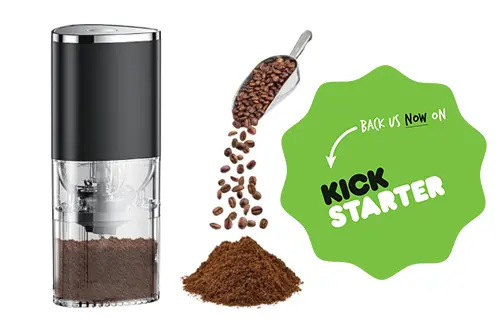 Due to the heavy weight of the coffee grinder, how should the transportation be carried out after Kickstarter to protect the interests of customers and ensure safe delivery
In the dynamic world of crowdfunding, turning a groundbreaking idea into a tangible product can be a thrilling journey. With the improvement of people's pursuit of quality of life, coffee has gradually transformed from a simple drink into a cultural symbol. The emergence of coffee grinders has changed the way coffee is made and brought more possibilities to coffee lovers.
One such success story involves a coffee grinder campaign that soared on the Kickstarter platform, captivating coffee enthusiasts globally. However, the real challenge begins after reaching the funding goal - fulfilling the promises made to backers. This is where ChinaDivision steps in, providing a comprehensive solution to alleviate common pain points in crowdfunding fulfillment.
From August 2022 to December 2023, the coffee grinder project faced a series of logistical challenges. With 10,000 orders to be shipped globally, the weight of the products posed a significant concern.
During the logistics process, we encountered several major challenges:
Heavy cargo: Due to the heavy weight of the coffee grinder, we needed to find an affordable and reliable transportation method while also taking into account the safety and stability of the cargo.
Food related: Since food is involved, we need to have an in-depth understanding of the import regulations of each country and provide customers with necessary advice and guidance to ensure that the goods can be cleared smoothly.
Higher value: In order to protect the interests of our customers, we provide commercial insurance for the goods to ensure the safety of the goods during transportation.
Customer demand pain points: We not only need to solve the above problems, but also provide customers with comprehensive services, including team docking, answering questions, etc., to reflect our professionalism and efficiency.
The team needed a reliable partner to navigate overseas warehouses efficiently and choose cost-effective shipping methods. Furthermore, the complexity of international shipping, especially for a food-related product, required meticulous attention to detail in terms of certifications and customs clearance.
Behind the successful crowdfunding of coffee grinders, Chinadivision's solutions:
Sea freight solution: We have chosen sea freight as the main mode of transportation, transporting through sea freight, express delivery, and dedicated air freight. In terms of shipping, we provide customers with the best prices and services by cooperating with multiple shipping companies. At the same time, we also use professional packaging materials and technology to ensure the safety and stability of the goods during transportation.
Certificate guidance: Regarding food-related import regulations, we provide customers with required certificate recommendations. Our team provides customers with detailed guidance and advice based on their needs and target country requirements. This not only reduces the burden on customers, but also ensures the smooth passage of goods during customs clearance.
Commercial insurance: In order to protect the interests of our customers, we provide commercial insurance services for the goods. This not only reduces the customer's risk of loss during transportation, but also improves the quality of our services.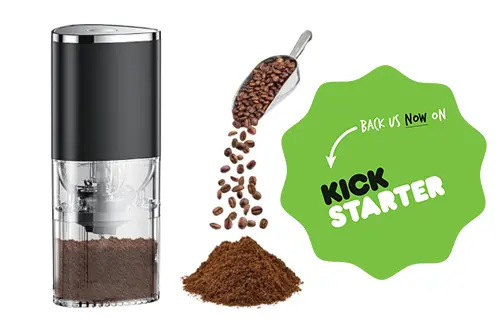 Team docking: Provide professional team docking services, and arrange dedicated personnel for communication and coordination according to customer needs and requirements. Whether it's answering a question or dealing with an issue, we respond quickly and provide effective solutions.
Email tracking service: In order to better serve our customers, we provide email tracking service. Customers can learn about the transportation status of goods at any time through email, including transportation status, estimated arrival time and other information. This not only increases customer trust in us, but also enhances customer satisfaction.
Throughout the entire process, we not only solved our customers' pain points, but also provided high-quality services and efficient solutions. We are deeply proud of our customers' satisfaction and recognition. In the future, we will continue to work hard to improve service quality and management level, and provide customers with better and more professional logistics services!
Advantages of choosing chinadivision for crowdfunding shipping fulfillment
Optimized Shipping Costs
ChinaDivision understood the importance of cost-effective shipping for heavy goods. Leveraging their expertise in overseas warehouse services, the team ensured that the products reached their destinations while minimizing freight costs.
Certification Guidance
Navigating the regulations around food-related products can be daunting. ChinaDivision not only recognized this concern but proactively assisted customers by providing suggestions on necessary certificates. This guidance ensured smooth customs clearance, mitigating any potential hurdles.
Value-added Service: Commercial Insurance
Recognizing the high value of the coffee grinders, ChinaDivision offered a value-added service in the form of commercial insurance. This step protected the product value throughout the shipping process, providing peace of mind to both the creators and backers.
Tailored Team Support
ChinaDivision assigned a dedicated team with diversified roles to cater to the specific needs of the coffee grinder campaign. This ensured efficient communication and coordination, resulting in overall customer satisfaction.
Email Tracking Services
In an era where transparency is paramount, ChinaDivision went the extra mile by providing email tracking services. Backers were kept informed at every stage of the shipping process, enhancing the overall customer experience.
The success of a crowdfunding campaign extends beyond reaching the funding goal. It requires a reliable fulfillment partner capable of addressing unique challenges. ChinaDivision's seamless approach to the coffee grinder project exemplifies their commitment to solving customer pain points. By optimizing shipping costs, offering certification guidance, providing commercial insurance, offering tailored team support, and implementing email tracking services, ChinaDivision stands out as a key player in the world of crowdfunding fulfillment. As more innovators embark on their crowdfunding journeys, having a partner like ChinaDivision can make all the difference in turning dreams into delivered products.